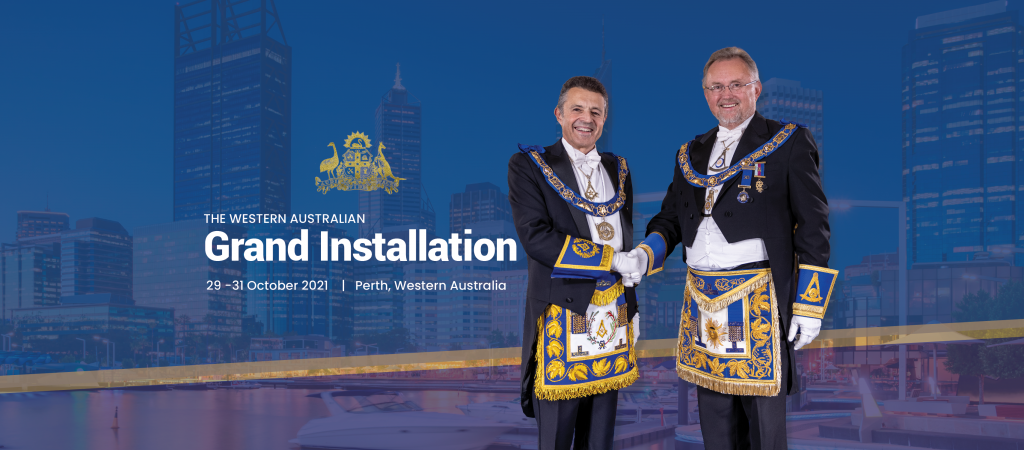 We are delighted to announce the 2021 Grand Installation of the Grand Lodge of Western Australia and the series of events celebrating the Installation of the next Grand Master, RW Bro. Daniel Ganon, which will commence on Friday, 29 October through Sunday 31 October. Most functions during this event will be held in the beautifully appointed event spaces of the Pan Pacific Hotel, Perth. We will be celebrating this historic event with a series of functions including:
A Welcome Reception
Grand Installation ceremony
Grand Banquet
Partners breakfast
Farewell Lunch
Book your tickets now
For ticket sales, discounted accommodation and more information on the functions held during the Grand Installation weekend, visit the Grand Installation event page.
Non-Freemasons, family and friends are most welcome.
What is a Grand Installation?
The Grand Installation is an important event whereby the outgoing Grand Master, installs or places into position, the new Grand Master who will act as head of Freemasons WA for the next three years. It is a spectacle of pageantry & tradition which is open to the public and practised the same way as it has been since the commencement of the modern Fraternity.