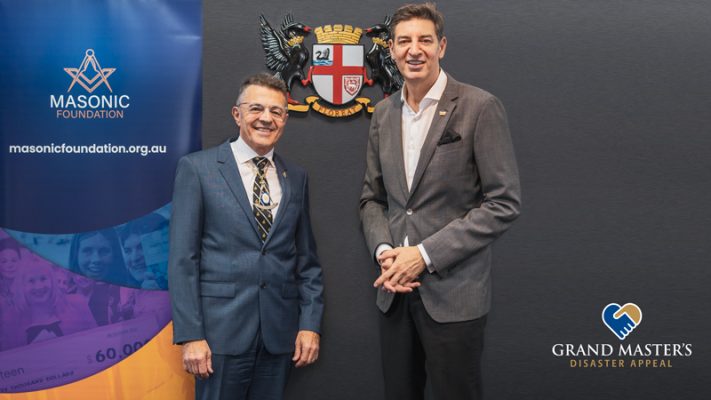 $30,000 Donated for Cyclone Victims
Masonic Foundation chairman and Freemasons WA Grand Master, Daniel Ganon proudly presented $30,000 raised for the Grand Master's Disaster Appeal to Lord Mayor Basil Zempilas on March 16, 2023. The funds were donated by members of the Western Australian community specifically for the victims of Ex-tropical Cyclone Ellie, whose livelihoods were devastated earlier this year in the most significant flooding event in WA's recorded history.
Thanks to the generous support of our community, the original $25,000 target was exceeded and a total of $30,000 was donated to the Lord Mayor's Distress Relief Fund.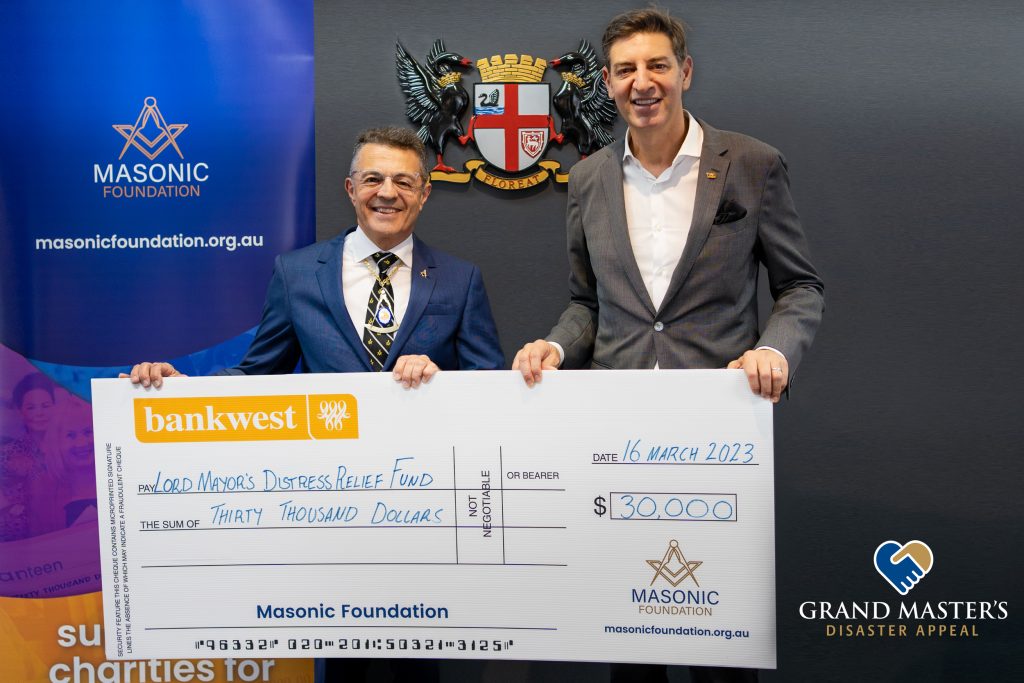 During the presentation, the Lord Mayor expressed his sincere appreciation for the efforts of Masonic Foundation's community for providing this significant contribution to the State's coordinated relief efforts.
Masonic Foundation, through Freemasons WA has a proud history of supporting people in need as a result of disaster and crisis. With this successful fundraising effort, we continue to uphold this tradition of giving back to the community in times of need.
All donations over $2 made to Masonic Foundation are tax deductible, and more information about Masonic Foundation and its ongoing efforts to support the community can be found at www.masonicfoundation.org.au