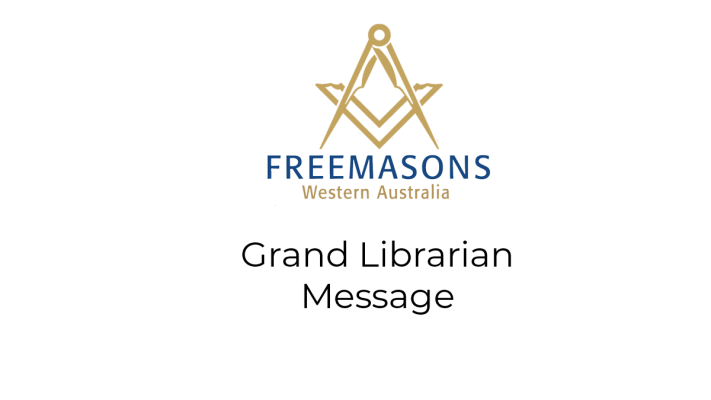 Grand Librarian Message June
Library Corner
The Library is fortunate to have such generous patrons who are donating new books to our collection. One particular book is the collection of papers included in "Masonic Symbolism in Shakespeare" by Robert Clegg and William McDaniel.
It's only a short read at 48 pages, but its three chapters are called "Was William Shakespeare a Freemason?", "Shakespeare and Freemasonry", and "The Hiramic Legend". This is an interesting read, and goes well with another book in the Library called "Shakespeare Creator of Freemasonry" by Alfred Dodd. Dodd's thesis is that speculative Freemasonry was born in the Elizabethan era and that Shakespeare took an active part in its genesis.
Whether true or not, Dodd has written an interesting tale with plenty of references back to Shakespeare's writings. Alas Dodd's book is suffering from old age and will need to visit the bookbinder for repairs.
Brethren, our Grand Lodge Library is full of interesting books that will help you to make your daily progress in Masonic knowledge.
The Grand Lodge Library is situated on the ground floor of the Masonic Centre in Kingsley.
WBro David Shearer, PSGD
Grand Librarian