Masonic Foundation's $25,000 Winner!
On Friday 16 December MW Bro Daniel Ganon, Chairman of Masonic Foundation drew the winner of the Foundation's Win $25,000 to Live Your Dreams! raffle.
There was every reason for Bro Edmund Martires to smile after taking the call from the Chairman advising that he was the winner of the $25,000 pre-paid Mastercard.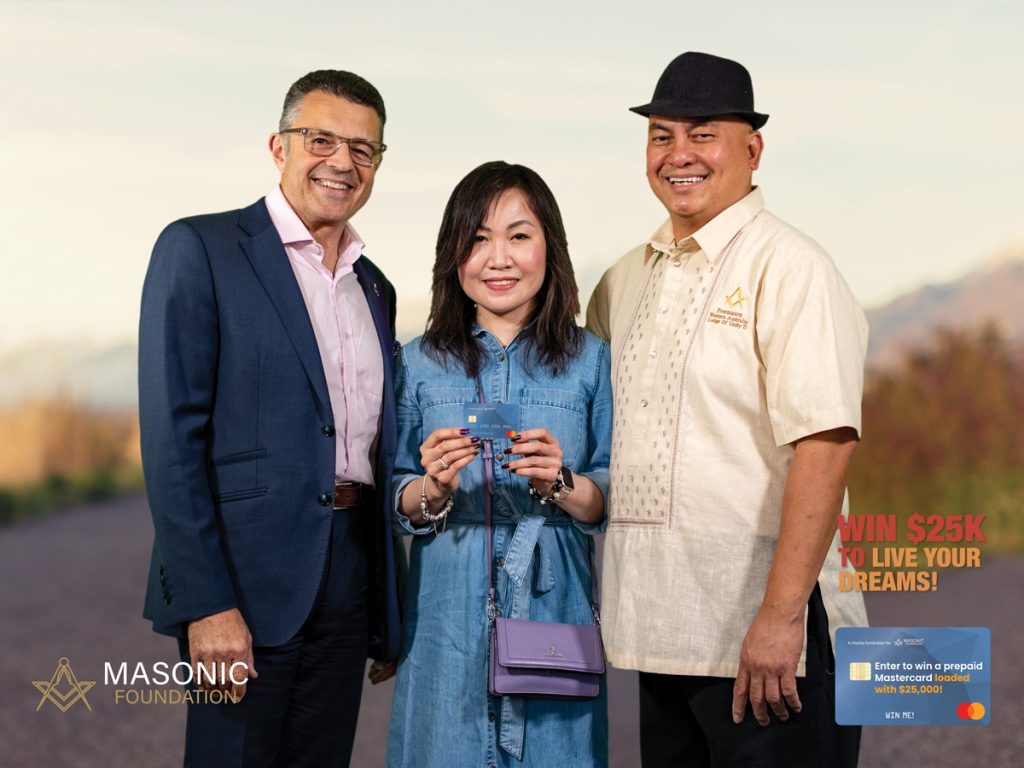 Just in time for the silly season, Edmund and Nora were awarded their prize yesterday by MW Bro Ganon at the Grand Lodge office – certainly a great way to end 2022!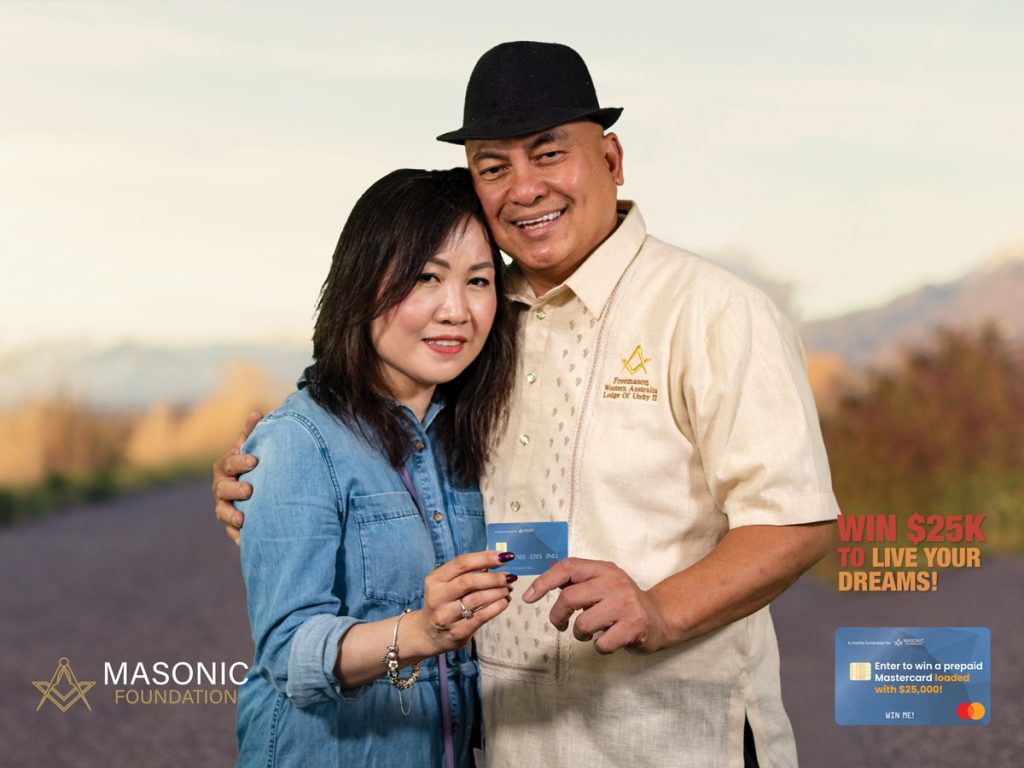 Thank you to everyone that supported Masonic Foundation this year by buying a ticket in our two raffles. We look forward to announcing our next raffles in 2023! Find out more about Masonic Foundation