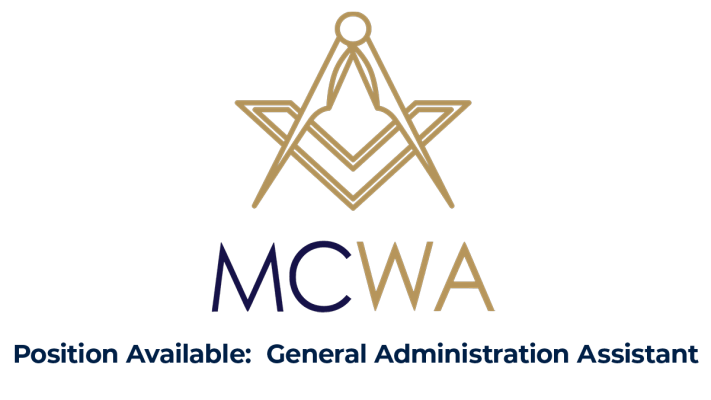 Position available: General Administration Assistant
This is a unique employment opportunity for an entry-level general administrative assistant. It may suit someone entering the workforce who thrives working within a small team and learning along the way.
Masonic Care WA will pursue our mission and values through the themes of service professionalism and enterprise.  Masonic Care WA is committed to being a "client-focused" organization, delivering high-quality service, in tune with the respective needs of our various client groups.
If you are interested in starting your career in the growing aged care sector as a General Administrator Assistant Level 1, this may be the position for you. 
Position Objectives
To provide administrative support to the Maintenance and Procurement functions, ensuring the day-to-day administrative tasks are completed in line with required standards and legislation.  Head Office is located in Subiaco with locations throughout the metro area.
KNOWLEDGE & SKILLS:
The following knowledge and skills are desirable for the position:
Organizational skills
Knowledge in computer applications
Ability to work with the team to meet deadlines
Good phone and communication skills
Job Selection Criteria
Good  verbal and communication skills
Good organisational skills
Ability to work under direction
Ability to use a diverse range of software specific to the role
Current Driver's Licence desirable
Current Police Clearance
Key Responsibilities and duties
Daily allocation of work requests as requested to both internal and external resources
Updating and amending asset information as required
Monitoring and tracking of work orders under direction of supervision
Closing work order once costing and invoices have been submitted and works have been confirmed as completed
Point of call for Village Managers regarding maintenance requests
Liaison between contractors and Village Managers as required by supervisor
Completion of the invoice process in Concur
Maintain register of vendor compliance documents in line with Policy and Procedures
Monitor invoices against contractual obligations
Maintain contracts register
Assist in new vendor creation process
Assist organisation with sourcing queries
Provide administration support across the maintenance and procurement services
If you or someone you know may be interested in this exciting opportunity, please contact Taryn Cherry at taryn@mcwa.net.au for more information.
Download Position Description
Download the position description here, including the selection criteria as a PDF.  Feel free to email or pass on to someone you think may suit the position.