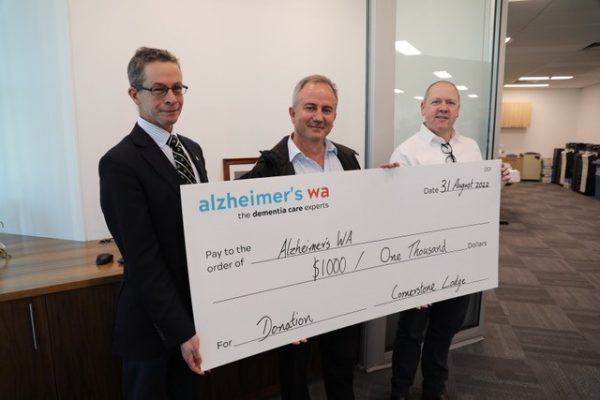 Alzheimer's WA receives support from Local Freemasons Club
On Tuesday, August 30 2022 Alzheimer's WA received a donation of $1000 collected from the members of the Shenton Park based Freemasons Lodge, Cornerstone Lodge.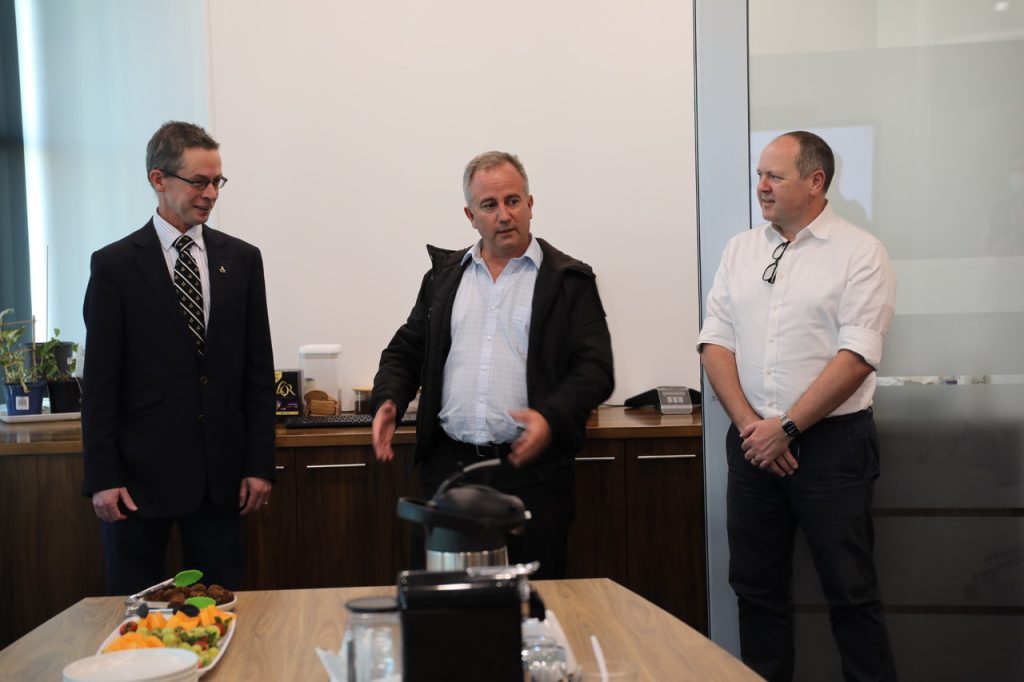 Alzheimer's WA also based in Shenton Park, is a registered not for profit charity designed to assist educate, represent, support and work with over 41,000 west Australians afflicted with all types of dementia.  Dementia is the leading cause of death of women in Australia and the impact of dementia has a huge impact on families who turn to Alzheimer's WA for direct care, support and assistance.
Cornerstone Lodge, is one of the many active Freemason Clubs active across the state, that as part of its unique framework for personal enrichment and growth, that helps continue to build caring communities through such public works as these charitable donations.  Freemasonry has been growing the last few years, particularly with men under the age of 40 seeking to enrich their lives, find mentors from different ages and backgrounds, and a spiritual nature.
Freemasonry has been active in Western Australia since WA's foundation and provides a place for men to come together and work together to become the best version of themselves and the community by extension of this.  It does this by focusing on the person and what they have in common, and not those things that divide opinion, which is why freemasons don't talk about religion and politics.